About the Filmmaker
Martina's wok as an Independent film producer in South Africa has lead her to the  in filmmaking spanned two decades, with independent documentary films .
Early Industry experience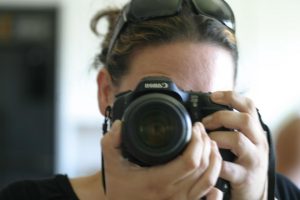 At the Community Video Education Trust (CVET) she initiated and oversaw the training programme of young black aspirant filmmakers at the dawn of SA's democracy (1994 – 1998).
Her first film, a documentary film, Community Eyes (1 x 26 min), explores the rise of community television in South Africa under new legislation intended to promote media diversity. The film was directed and filmed by Lance Gewer, one of SA's foremost Cinematographers. The film explores the early foundations of what enabled the Community Television stations of South Africa to be established and grow.
Television experience
Martina's first television series was commissioned in 1996 by SABC Education, a quality production that set a benchmark for educational documentaries for SABC. The series, titled New Era New Rights, was a 5 x 24 minute educational documentary series showcasing new legislation in the country, specifically looking at the Labour Relations Act, the Land Act, the Termination of Pregnancy Act, legislation related to the new Justice System under a democratic dispensation and the national policy of Lifelong learning.
Through her work at Rainbow Circle Films she spent a decade producing independent documentary films that pushed the boundaries of form and story.  Several productions were selected for local and international film festivals, and several also won Best Long or Short form awards at Film festivals. Martina has  been invited to speak at seminars at film festivals such as the Gothenburg Film Festival and the Swedish Film Institute and has been a guest lecturer at AFDA Film School and Rhodes School of Journalism.
Producing

philosophy and approach
Authenticity: - Relevance and audience research in storytelling has been a big theme in Martina's approach to film projects, preferring films which are author driven works of passion.
Production value in Film: - The harnessing of the disciplines within the fiction film form in the production of quality documentaries has been the other cornerstone of Martina's producing philosophy and approach. This included creative treatment and narrative forms, the use of cine tools and techniques usually reserved for fiction story telling, and the best post-production techniques, in an effort to raise the artistic and narrative quality of South African documentary production.
Intellectual Property: - The third cornerstone of producing is to innovate in the legal contractual relationship between Broadcasters, Filmmakers and intellectual property rights. To this end Martina has experience in negotiating favourable pre-licensing agreements and co-productions with broadcasters that ensured intellectual property rights ownership in favour of filmmakers, and other rights sharing agreements.
Television Formats: - A further innovation was the creation of a television showcase for short documentaries, often difficult to programme within the television programming framework of 24 / 48 minutes. Martina led the creation of a platform in South Africa, which after a test pilot with SABC 1, resulted in the renewal of the series for two years, resulting in over 50 short films being flighted on SABC 1 and 2. The Ikon series pushed the boundaries of the short documentary as art form in its own right.
https://www.linkedin.com/in/martinadellatogna